With considerable service experience in the electrics of various vehicle makes and models, Rob's Mobile Auto Electrics Cairns is dedicated to providing you with the very best in quality, convenience and value. We will always look after your vehicle with thorough attention to detail, quality workmanship and we ensure all work is guaranteed.
We cater for the following industries:

Transport and construction
Domestic markets
Motor and mechanic industry
Farming and agriculture
Mining
Hire vehicles/equipment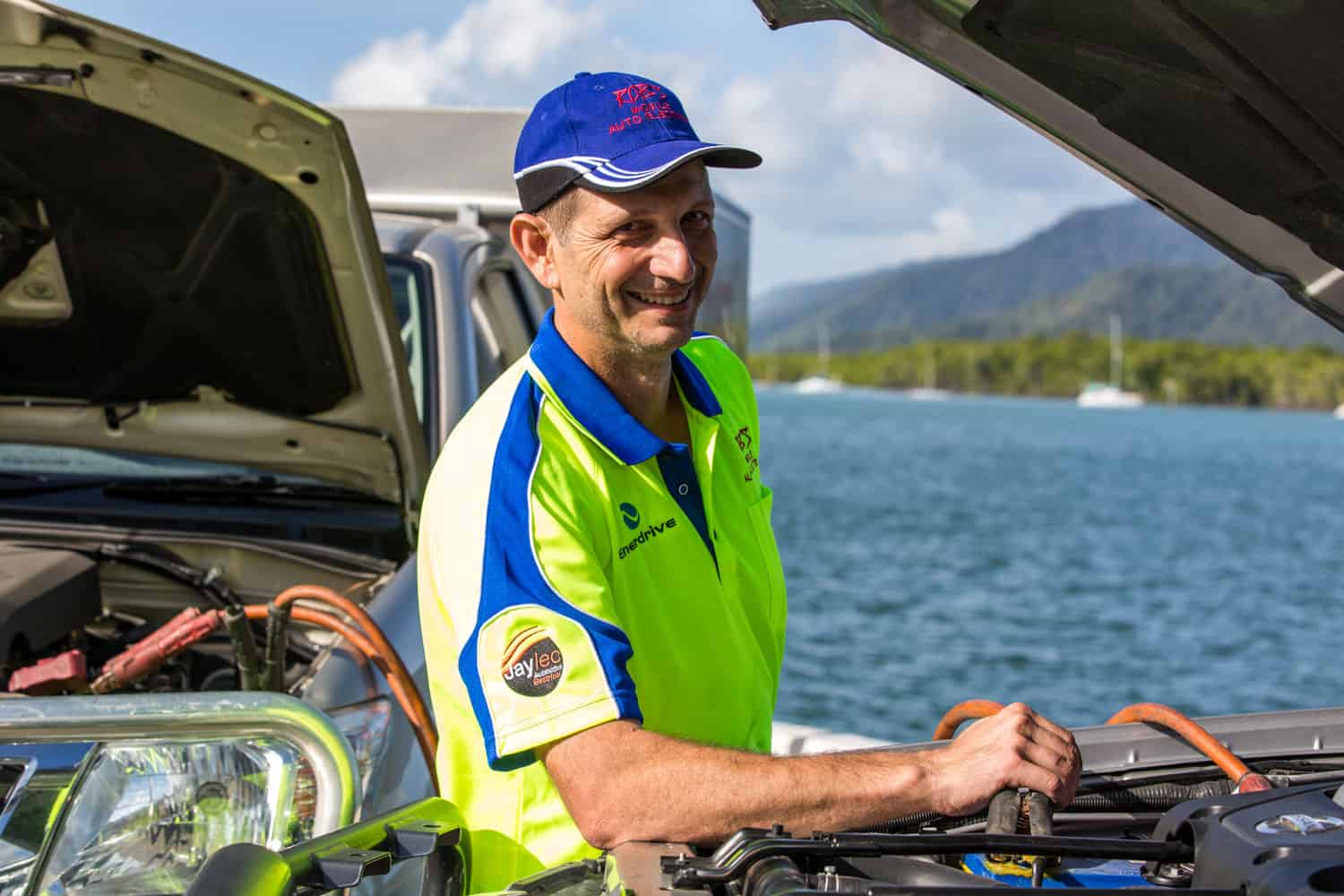 Our full range of mobile auto electrical services
Unsure if Rob's Mobile Auto Electrics Cairns can help? Just call, we're happy to chat.
 Car/Truck/Buses
Alternators and starter motor sales and repair
UHF installations
Installation of Electric Brake Controllers
Batteries
Electronic Engine Diagnosis and repair
Full car rewire/wiring looms for car restoration
Engine management systems
Electric windows
Central door locking
Fault Diagnosis
Aftermarket car alarm installation and removal
Short circuits, battery drains and earthing problems
Dual battery systems
Spotlights and LED light bars
LED lighting
Reverse cameras
Tail gate lifters/cranes
Electric over air/hydraulic control systems
Head light upgrades
Reliable breakdown service (After hours fees apply)
  Caravans
Dual battery systems and system wiring for towing
Electric Breakaway systems
Electric brake systems
Anderson plug installations
Auxiliary lighting
  Solar Systems and Inverters
12/24V Solar Systems
12/24V inverters
Installation and  repair 12/24V Solar Systems
Installation and repair 12/24V Inverters
  Hire Plant Equipment
Wiring
Starter motors
Alternators
Electric over air/hydraulic control systems
   Canopy Wiring/Camper Trailers
Canopy wiring & trailer wiring
Electric braking system
Tow bar wiring
LED Lighting
Break-away installation
Anderson plug installations
  Mine Site Specifications
Vehicle fit outs to meet compliance
Rotating and flashing lights
Isolation and lock out switches
Emergency stops
Reverse alarms
Special requirements on request
Jump Start receptacles
Hi level tail lights
UHF Radio
VHF Radio
Hand brake alarm
Key on lights on
Engine watch dog system
Rev and speed limiters
  Marine
All electrical systems
Alternators
Starters
Wiring
Lighting